A Proven System for a More Reliable Property Manager
⭐️⭐️⭐️⭐️⭐️
Is there anything I should consider before I hire RPM?
I looked at local DC companies but I liked the structured Real Property Management model and it worked for me before in Utah and Virginia and their fees were in line with the other companies it was about first month and 10%, though the area is higher especially with the finders fee than other areas of the country since rents are relatively high in DC, but then again the cost of living in DC is high so you pay more for services and parking:). Not sure if the other company you were working with only did property management but I like that about RPM.
Stacey R., Boston MA
Saundra Litetemb
Property Owner
⭐️⭐️⭐️⭐️⭐️
What has been your experience in contacting RPM by phone? Each time I call 202-759-8900, it always goes to voice mail. I never seem to get a live person. Have you had this experience? and if so, how long before you received a return call?
I usually get them on the phone when I call during the day during the week and when there is an issue like with a repair or renters you work directly with the person working the problem. I just tried the number and got someone on the phone but normally I use email and get a response by the next day usually earlier and when they need approval from me or to give me an update they will email and I see it immediately on my Iphone and they will say thanks for the fast response so they can take care of the issue.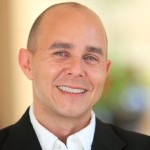 Make more without the hassle
Owning rental homes can be costly.  The right property management company can make all the difference.  Our goal at Real Property Management DC Metro is to protect your investment, minimize your costs, and maximize your income—without interrupting your daily life.
Rely on Professional Expertise
With Real Property Management DC Metro, you can count on our local knowledge and expertise, supported by systems and processes developed over the past 25 years.  Join the thousands of rental home owners and investors who trust Real Property Management across the country to manage their rental property. Whether you own one rental home or several investment properties, our staff is prepared to meet the demands of property management, 24 hours a day.  We know what works, what rents, and how to get more out of your rental property – all at a competitive price.
Leave the hard work up to us
Our approach is simple.  We provide professional, trustworthy property management services, from tenant screening to leasing to maintenance to evictions. Whether you are an investor with several rental homes or an unintentional landlord, we have your solution.
We manage all types of Rentals in Washington DC
Real Property Management is the affordable solution to manage real estate in Washington DC.  We are 100% focused on Property Management.  No Real Estate Sales, only Management.  This laser focus allows us to better serve our customers and clients.
We have over 25 years of experince managing all types of single family units from townhomes to condos to studios and even multifamily units from a duplex upto small apartment complexes.